Friday, August 31, 2007
so why aren't we all dressing like barbarella already??




just sayin'
<3
Posted by

missLinds
at 12:55 PM
1 comment:

another day off of work...another day with my face stuck to a computer screen...
i've been a shoe fanatic since day one, only as i get older my taste becomes increasingly expensive and without the financial means to back it up. a girl can still dream though, right?
nicholas kirkwood



i discovered this next fashion line after last years' "avant guardian" issue of surface magazine featured the new york design duo as one to watch for pushing fashion to the next plane. i completely agree. i love how they play with shapes and proportion and use eco friendly materials. and let me tell you how much i love this movement in fashion where being environmentally conscious doesn't mean you have to dress like a damn hippy.
from fall '07
SANS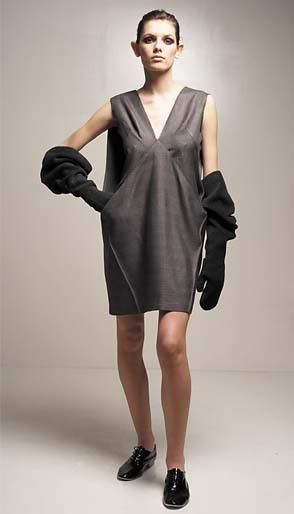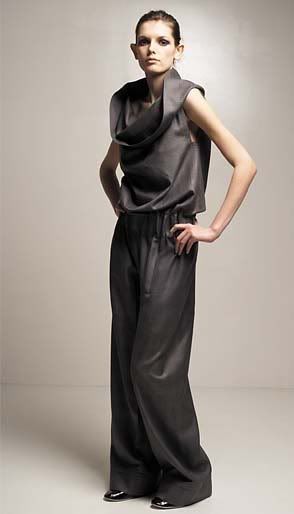 everyone knows i'm a sucker for a hood. put it on a sweatshirt, a jacket, a top and i will buy it. martin margiela put it on a scarf and i MUST have it




if i get a golden ticket in my candy bar i want to go here...


the nestle facory in mexico city!! the building consists of a museum, shop, theatre and has direct access to the actual chocolate factory. it's only about a 4 hour flight to mexico...who's with me??


listen up sneakerheads. i know there are many of you who never remove a pair of sneakers from the box for fear of soiling them. and those of you who once you have, will never wear them again...


claims to clean everything from grass stains to grease using coconut and jojoba oils. currently being stocked at ubiq, kendo and the emporium of cool: colette in paris.


if we had something like this in atlanta i might go out more often...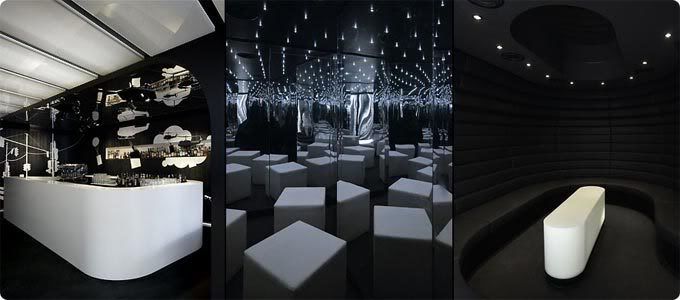 t-o 12 nightclub in stuttgart, germany named after the late Theodor Heuss, the first person elected for a full term as the President of the Federal Republic of Germany. it's a three story club designed by stuttgart architecture firm Ippolito Fleiz Group with graphic designs by i_d buero.
what an amazing spot! i would never want to leave.


christian louboutin to open shoe atelier in paris!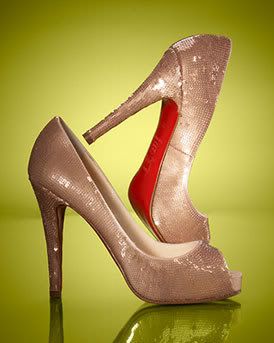 on page 380 of the unbelievably massive 640 page september W mr louboutin discusses plans to open a made-to-order store where a woman can have a shoe built entirely from scratch made to the specific measurements of her feet, or have an existing model revamped to her color or material specifications. for someone whose shoes regularly retail for $500-$800 i can only image what it would cost to have one made for your foot only. couture shoes? sounds like the ultimate luxury to me.


and last but certainly NOT least...
after rummaging through the past few posts on one of my absolute favorite sites, thecoolhunter.net who did i happen to stumble upon under the title "shoe biz-the world's best"??


what a killer acknowledgment!!



oh and how could i forget! your video of the day...
yelle-ACDG (TEPR rmx)



<3
Posted by

missLinds
at 11:12 AM
2 comments:

Thursday, August 30, 2007
looks like burberry has tapped patrick wolf for it's fall campaign...





i couldn't stop listening to his new disc "the magic position" after we received it as a promo at work here's his vid for the title track




sounds like someone listened to a lot of bowie growing up.

<3
Posted by

missLinds
at 5:13 PM
No comments:

last week marked my second outing at one of the worlds largest fashion trade shows, PROJECT. encompassing the entire sands expo center connected to the venetian hotel, it is quite a site to behold. last season i was a little intimidated and overwhelmed, so i hung back and just took it all in but this year i jumped right in and was so excited to see what was coming up for spring '08.
*drop-crotch pants*
you all have made so much fun of me for rocking my hammer pants, but i'm not the only one who sees the genius of the dropped crotch. house of cassette, corpus...they're all offering dropped yokes and crotches on denim as well as dress pants. these are the ones i just bought from active endeavors, out of respect for the designers who have spent months creating their collections i am not posting pictures of anything from the show, sorry guys!



*colored denim*
still huge for next spring. saw a great pair of salmon colored high-waisteds from house of cassette as well as interesting color choices in acid wash from cheap monday. here's an idea of what the cassette babies are going to look like. taken from fall '07...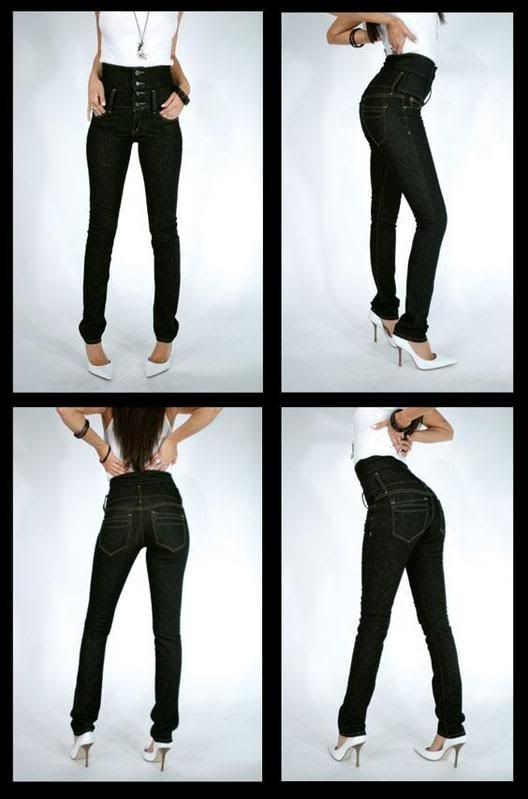 *cardigans*
for dudes. all over the damn place! every men's boutique line and streetwear line had a killer one. my faves came from peg leg as well as great lightweight jersey ones from yoko devereaux. if you aren't familiar with peg leg get on it! these kids are really stepping out there and making some killer pieces, i have the tee below...


not to mention they are the most adorable boys ever!

*fremont*
i don't have a lot of images from them but dammit if they don't make the prettiest women's clothing. i want it all...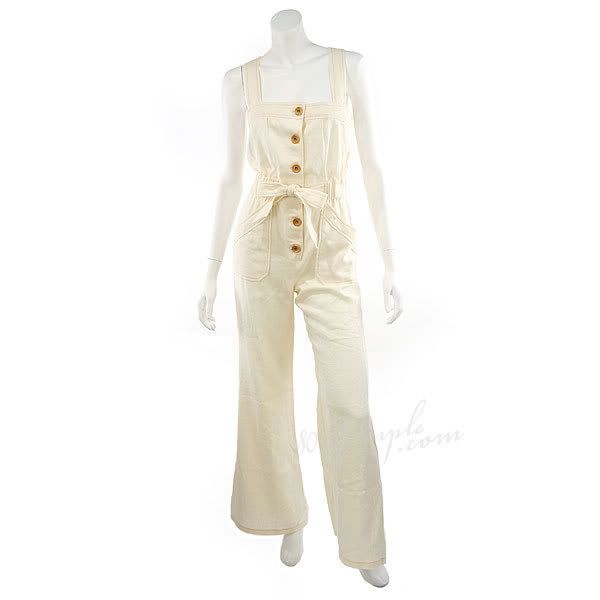 we have beautiful stuff from them coming in for fall. don't sleep on this ladies!


*fluxus*
used to be under the name "flux nouveau". their collection is all super wearable and moderately priced. i'm looking forward to getting in their skinny sweatpants and jersey bubble shorts with metallic suspenders!!




*corpus*
boys wearing corpus can have me any day of the week. sigh...
photos from their spring and fall '07 campaigns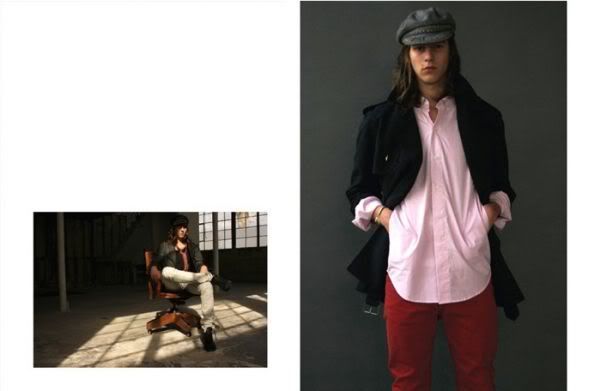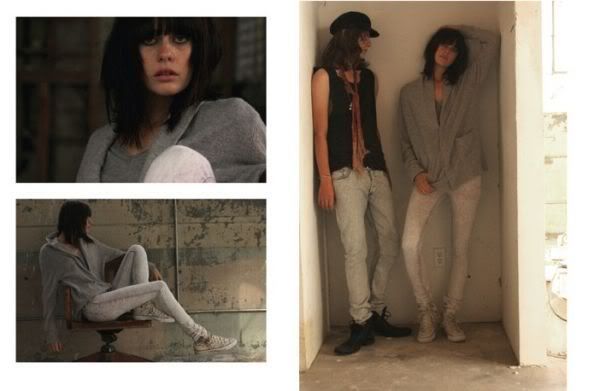 and if you don't know by now i am a huge advocate for girls wearing guys clothes, this is the perfect line to steal from your boyfriend. they have killer stuff especially for the ladies as well.


also picked up more great tees from Le Magnifique, the spring outing from hellz bellz is once again right on point with a killer kate moss tee that is going to fly out the door. anzevino and florence had good pieces and gave us an interesting story on why the phenomenon of hypercolor disappeared...met some interesting people, saw some celebrities (not limited to paris hilton, russell simmons, jay-z and wilmer valderamma) and introduced myself to mr nylon himself, marvin scott jarett. overall it was another great show and i can't wait to go back in 6 months!!

<3

ps: i am so sorry to anyone who tried to get in touch with me to chat, meet up etc...i thought i lost my phone but turned out i just left it on my coffee table in atlanta. i swear i would lose my head if it wasn't attached to my body...




Posted by

missLinds
at 11:31 AM
No comments:

Thursday, August 23, 2007
i jumped on the bandwagon and started a blog. i'm on the internet enough already, i might as well make it a little bit productive, right?



just came across this vid on bigstereo, wanted to share it because i think it's killer:
heartsrevolution - C.Y.O.A.



<3
Posted by

missLinds
at 4:21 PM
2 comments: